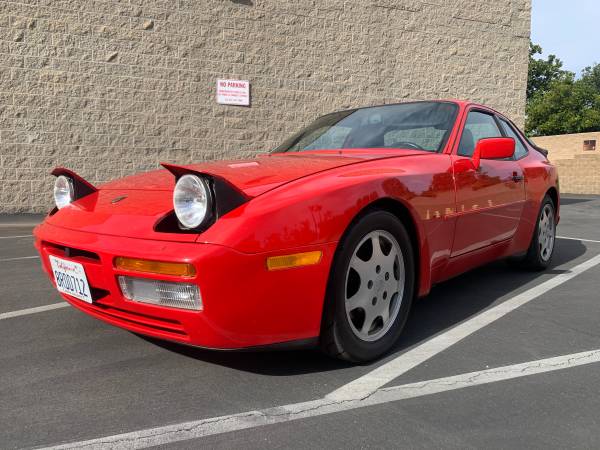 This 1989 Porsche 944 (951 Model) Turbo is listed for $26,000 in the Orange County, CA, area. .
Seller claims this 944 is the Turbo S model, but as a model-year 1989 car, it technically would not be considered an "S" model. Porsche only included the Turbo S badge in model-year 1988. Though subsequent 944 Turbo cars carried forward most of the Turbo S enhancements, including the bigger turbocharger and large front brakes.
Seller includes original sticker from dealer, Porsche air compressor and custom car cover and says all receipts included.